PENworks 2019 Annual Conference
May 2-3, 2019
Mystic Lake Conference Center
Prior Lake, MN

Don't miss this powerful event!
Experience the region's largest, most powerful conference focused on continuous improvement and organizational excellence!
Learn best practices that facilitate continuous improvement and performance excellence from dozens of local, regional, and national speakers!

Network with hundreds of other leaders & professionals who are passionate about improving themselves, their organizations, and their communities.

This year's conference them focuses on best practices for engaging and empowering people -- workers, customers, and partners -- to achieve ever-improving results.

Lindsay Whalen
Four-time Lynx Champion, Five-Time WNBA All-Star, Two-Time Olympic Gold Medalist, and Head Coach of the University of Minnesota's Women's Basketball Team
Lindsay Whalen has achieved success at every level of her career, from winning the Minnesota high school state championship while at Hutchinson, to reaching the Final Four as a Gopher, to winning multiple WNBA championships, to receiving US Olympic Gold Medals. But as talented as she's been on the court, Ms. Whalen is all about team -- finding, developing, engaging, and empowering high performing members to create something bigger than each of them can as individuals. She's bringing her secrets of success to the Minnesota Gophers, and she'll share her insights on creating world class teams to PENworks 2019!
Other keynotes and a full lineup of speakers and topics will be announced by the end of 2018!
Mystic Lake Conference Center
New location, new energy, same valuable content! PEN is excited to announce that we're moving PENworks to a world class conference facility: the Mystic Lake Conference Center in Prior Lake, MN.




Coming in 2019: New Sharing & Networking Formats!
PENworks 2019 will feature shorter breakout sessions, followed by structured (and some unstructured) peer-to-peer knowledge sharing -- helping attendees translate the new methods learned into their own organization's circumstances and learn from each other in the room! More information on these new approaches to networking will be announced in early 2019.

"PENworks is one of the best conferences I've attended in 30 years!
-- Marvin Plakut, CEO, Episcopal Homes of MN, St. Paul
"PENworks is an absolute must for those driving improvement in their organizations. The caliber of learning opportunities is outstanding, and the atmosphere is energized by a netwrk of leaders eager to share their best practices." -- Michael Ganer, Olmsted County, Rochester
"PENworks allows me to peer inside regional and national organizations who are leaders in their industry and learn from their best practices." -- Philip Zeccardi, Children's Hospitals and Clinics, Minneapolis

---
Customize Your Conference
The PENworks Conference has so many valuable speakers sharing so many best practices from so many industries -- so how do you choose the perfect schedule?
Try PEN's "Customize Your Conference" tool to help guide you toward building the perfect track that addresses your organization's needs! Take just 3 minutes to answer questions about your organization and we'll suggest a PENworks conference track that's designed to meet your needs.
COMING SOON
---
"I always look forward to the PENworks as a way to learn more about what's possible. I have gained valuable nuggets that I have been able to take back and apply immediately to my team's work. Content is timely, relevant, and can be used across multiple industries. Well worth the time!" -- LaToya Bell, University of MN, Minneapolis
"This is one of the most affordable, high value conferences I've ever attended." -- Pam Helgeson-Britton, former Vice President, Strategy, Performance System and Process Excellence, Essentia Health, Duluth
---
PENworks 2019 Pricing
Conference rates start at $450. PEN Member, Group (5+) discounts available.
Full pricing listed on registration page:

CEU and Clock Hours Available for attendance (including 10.25 hours approved by Board of Examiners for Nursing Home Administrators)
---
Don't miss this incredible event!
Learn best practices in achieving – and sustaining – outstanding results!
Improve yourself; improve your team; improve your organization; improve your community!!
---
Thank you to our PENworks sponsors!
---
Hotel Reservations
PEN has arranged a special conference rate of $122/night at the Mystic Lake Hotel. You may call directly at 952-445-9000 or 800-262-7799, and mention the PENworks 2019 conference to get the special rate. Alternatively, you can register online by clicking here. Consider coming a day early or staying a day later and enjoy the casino, world class golf, or entertainment -- make PENworks an experience!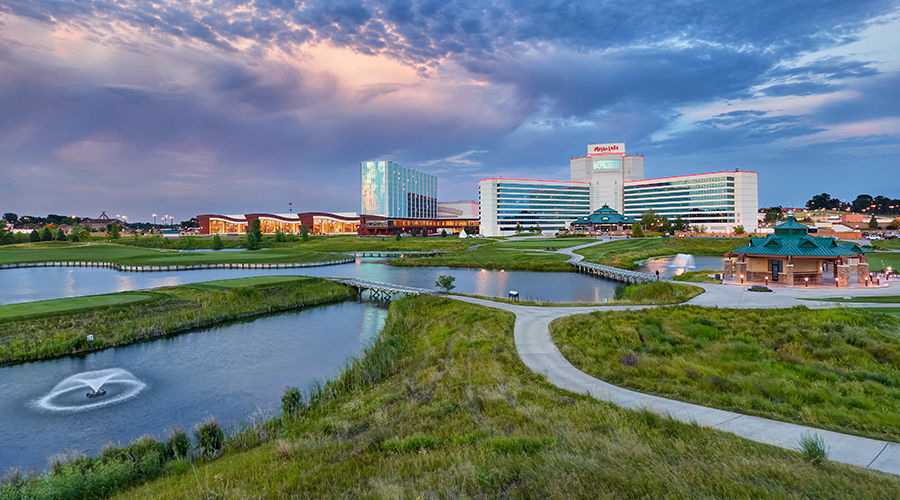 ---