PENworks 2019 Annual Conference
May 2-3, 2019
Mystic Lake Conference Center
Prior Lake, MN

Don't miss this powerful event!
Experience the region's largest, most powerful conference focused on continuous improvement and organizational excellence!
Hear what others have to say about the value of PENworks 2019!
Learn best practices that facilitate continuous improvement and performance excellence from dozens of local, regional, and national speakers!

Network with hundreds of other leaders & professionals who are passionate about improving themselves, their organizations, and their communities.

This year's conference them focuses on best practices for engaging and empowering people -- workers, customers, and partners -- to achieve ever-improving results.


Jenn Lim
Jenn Lim is the CEO and CHO (Chief Happiness Officer) of Delivering Happiness (DH), a company she and Tony Hsieh (CEO of Zappos.com) co-founded to inspire science-based happiness, passion and purpose at work, home and in everyday life.
Jenn has been a consultant with Zappos from its start-up days in 2003 to the $2B business it is today. She created the Zappos Culture Book, an embodiment of how companies can use happiness as a business model to increase productivity and profitability.
Jenn's experience with Zappos, combined with her development of scientific frameworks for workplace happiness, created the evidence that happier employees = happier customers = successful companies (and meaningful lives). Jenn has traveled to over 30 countries to speak on this equation and most importantly, share the practical ways of HOW this equation works. Jenn has been featured in several TED Talks.
Jenn will explore how we can better inspire people, organizations, and communities so that we can change the world.
* Unfortunately, Lindsay Whalen is not able to participate due to U of M obligations, but we hope to feature her at another event soon.

Stevie Ray
Stevie Ray is Executive Director of Stevie Ray's Improv Company and is a master at taking good and making it excellent. He has spent the last thirty years helping individuals and teams reach the next stage of their development. He is like no other speaker you have ever heard. Rather than lecture or flip through PowerPoint slides, he will engage us at PENworks with interactive exercises designed to help leaders improve their effectiveness, professionals reach the next stage in their development, teams reach their next stage of teamwork, and organizations reach their next stage of performance.
Stevie will close PENworks by focusing on how important people are to achieving excellence. His talk will:
Explore the elements of an effective team, to help your working groups work better and enjoy each other in the process
Help leaders learn what really makes your employees tick so you can inspire them to deliver their best
Share the link between engaged employees and engaged customers, exploring how organizations can achieve both
Stevie is a successful keynote speaker, corporate trainer, entertainer, talented writer, lucky husband, and worn-out stepdad. He is equal parts entertainer and educator. In addition to his role at Stevie Ray's Improv Company, he is a professional member of the National Speakers Association and has been a nationally recognized speaker and corporate trainer for over thirty years. An author of ten books on a variety of subjects, he has also been published in over a dozen national publications and is a nationally syndicated columnist for the Business Journal newspapers, writing for the publication since 1997. Stevie's full bio is here.

Featuring Plenary Keynotes from Four Baldrige Winners
Hear powerful case studies of how these organizations reached true levels of performance excellence – methods and best practices that can help drive results for your organization!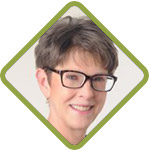 Sue Dunn
President & CEO
Donor Alliance
Colorado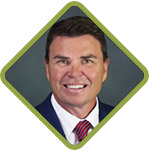 Lindel Fields
Superintendent & CEO
Tri County Tech
Oklahoma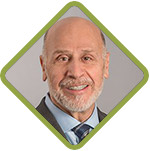 C. Richard Panico
President & CEO
Integrated Project Management Co.
Illinois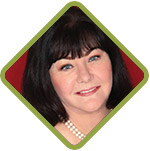 Kathy Raethel
CEO
Adventist Health Castle
Hawaii

Mystic Lake Conference Center
New location, new energy, same valuable content! PEN is excited to announce that we're moving PENworks to a world class conference facility: the Mystic Lake Conference Center in Prior Lake, MN.




---
Start Your PENworks Experience Now
View the full conference schedule, presentation overviews, speaker bios, exhibitors/sponsors, AND start connecting with other conference attendees!
View PENworks 2019 on CrowdCompass
You can also download the app onto any device:
Step 1: Search for "CrowdCompass" in your app store
Step 2: Once the app is installed, within CrowdCompass search for the event "penworks2019"
---
Coming in 2019: New Sharing & Networking Formats!
PENworks 2019 will feature shorter breakout sessions, followed by structured (and some unstructured) peer-to-peer knowledge sharing -- helping attendees translate the new methods learned into their own organization's circumstances and learn from each other in the room! More information on these new approaches to networking will be announced soon!
---

"PENworks is one of the best conferences I've attended in 30 years!
-- Marvin Plakut, CEO, Episcopal Homes of MN, St. Paul
"PENworks is an absolute must for those driving improvement in their organizations. The caliber of learning opportunities is outstanding, and the atmosphere is energized by a netwrk of leaders eager to share their best practices." -- Michael Ganer, Olmsted County, Rochester
"PENworks allows me to peer inside regional and national organizations who are leaders in their industry and learn from their best practices." -- Philip Zeccardi, Children's Hospitals and Clinics, Minneapolis

---
Customize Your Conference
The PENworks Conference has so many valuable speakers sharing so many best practices from so many industries -- so how do you choose the perfect schedule?
Try PEN's "Customize Your Conference" tool to help guide you toward building the perfect track that addresses your organization's needs! Take just 3 minutes to answer questions about your organization and we'll suggest a PENworks conference track that's designed to meet your needs.
COMING SOON
---
"I always look forward to the PENworks as a way to learn more about what's possible. I have gained valuable nuggets that I have been able to take back and apply immediately to my team's work. Content is timely, relevant, and can be used across multiple industries. Well worth the time!" -- LaToya Bell, University of MN, Minneapolis
"This is one of the most affordable, high value conferences I've ever attended." -- Pam Helgeson-Britton, former Vice President, Strategy, Performance System and Process Excellence, Essentia Health, Duluth
---
PENworks 2019 Pricing
Conference rates start at $450. PEN Member, Group (5+) discounts available.
Full pricing listed on registration page:

CEU and Clock Hours Available for attendance (including 10.25 hours approved by Board of Examiners for Nursing Home Administrators)
---
Don't miss this incredible event!
Learn best practices in achieving – and sustaining – outstanding results!
Improve yourself; improve your team; improve your organization; improve your community!!
---
Thank you to our PENworks sponsors!
---
Hotel Reservations
PEN has arranged a special conference rate of $122/night at the Mystic Lake Hotel. You may call directly at 952-445-9000 or 800-262-7799, and mention the PENworks 2019 conference to get the special rate. Alternatively, you can register online by clicking here. Consider coming a day early or staying a day later and enjoy the casino, world class golf, or entertainment -- make PENworks an experience!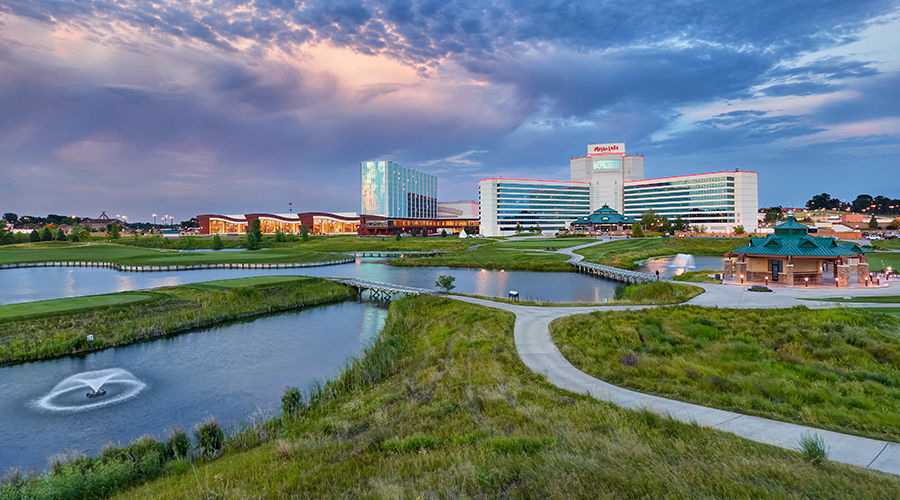 ---