Innovation is the lifeblood for any growing organization
Innovation in Action: Best Practices for Making Innovation Systematic -- Fall Conference 2016
A recent Wall Street Journal article reported that 9 out of 10 executives believe innovation is a key driver of growth, a necessary factor to stay competitive, and a way for organizations to create and sustain value for their customers, owners, and other stakeholders.
PEN's Fall Conference is November 2-3 at the Bloomington, MN Sheraton (formerly Hotel Sofitel). The conference will explore methods to make innovation systematic in your organization.
HURRY: Take advantage of the Early Bird Rates, which end Friday, October 14!!

Learn how to create value for customers/stakeholders by making meaningful, breakthrough change to products, services, processes, and/or business models.
You will...
Learn from ~25 local, regional, and national organizations with leading innovative practices. Organizations such as 3M, Cargill, IBM, Mayo Clinic, General Mills, Hennepin County, Medtronic, and many, many more!
Explore creative solutions, proven tools, and repeatable processes for driving breakthrough change.
Discover how to foster a culture of innovation with your workforce and your suppliers/partners.
Identify systems and models to drive critical thinking and decision making.
Hear case studies of how other organizations have facilitated meaningful change that creates value for customers.
Network with hundreds of other leaders and professionals who are making innovation a priority at their organizations.
Testimonials from Previous Attendees
"I always look forward to PEN conferences as a way to learn more about what's possible. I have gained valuable nuggets that I have been able to take back and apply immediately to my organization's work. Content is timely, relevant, and can be used across multiple industries. Well worth the time!"
- LaToya Bell, director, University of MN, Minneapolis
"PEN's conference allow me to peer inside regional and national organizations who are leaders in their industry and learn from their best practices."
-- Philip Zeccardi, Lean Leader, Children's Hospitals and Clinics, Minneapolis
"Over the last 30+ years I have attended somewhere between 75-100 conference and seminars. I am not exaggerating when I tell you that PEN's conference is in my top three that are memorable. And maybe it's actually Number 1! It was remarkably valuable to me for my organization's stage of growth and the focus we need to have. I was so deeply impressed with the formal presentations and the informal discussions and networking opportunities. I just loved it. I can't stop thinking about it and talking about it."
-- Marvin Plakut, CEO, Episcopal Homes
About the Presenters
The conference will feature nearly 25 speakers from all levels of leadership, representing all types of organizations -- manufacturers, service businesses, healthcare systems, education institutions, nonprofits, and governmental agencies. The program includes speakers from very large, complex multinational corporations to small businesses, from those focused on the process/structural side of innovation to those focused on the human side of innovation (including Design Thinking). It will feature processes and tools that facilitate innovation, as well as best practices in creaeting a culture that facilitates innovation with your workforce.
Some of the participating organizations include: 3M, IBM, Mayo Clinic, General Mills, University of Minnesota Rochester, AMSOIL, Hennepin County, Nestle Health Sciences, Cirrus Aircraft, Breckenridge School District, and many, many more!
Opening keynote will be delivered by Uri Neren of Innovators International, who will share research findings of what really drives innovation in organizations (his research of over 2000 companies discovered a list of evidenced-based best practices in innovation). For a sample of Uri's work,
visit this video
.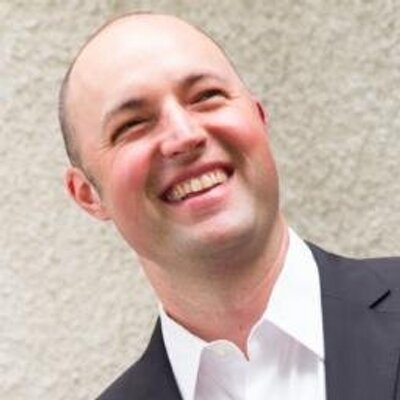 Closing keynote will be delivered by Paul Hillen of Cargill, who will share how to incrementally innovate to create a "designed customer experience." For a sample of Paul's work,
visit this video
.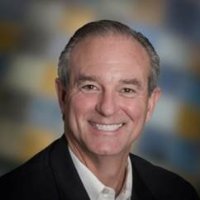 For a full list of speakers and a conference agenda
View Schedule
Post-Conference Workshop
Also, consider attending a 1.5-day post-conference
Innovation Spark Workshop
November 3-4, facilitated by PEN's partner, Israeli-based
Systematic Inventive Thinking
(SIT). The workshop will provide tools, proven methods that facilitate innovation in all types of organizations. If attending both (the conference and the workshop), enter promo code "
bundle
" to save an extra $100 off the workshop!
Who should attend?
This conference is for anyone who facilitates innovation, continous improvement, or breakthrough organizational change. Titles may include: chairman, CEO, COO, president, General Manager, VP of R&D, VP of Operations, VP of Administration or CAO, CMO, VP of Marketing, VP of Finance or CFO, director of quality or quality manager, VP of HR, and many others.
Conference Fees
Investment starts at $400/person, and includes discounts for Members, Early Bird, and Groups.
HURRY: Take advantage of the Early Bird Rates, which end Friday, October 14!!
If you are looking for ways to improve your products/services or processes, are looking to create new value for your customers, to making meaningful, breakthrough change, and/or to get your employees to bring new creative ideas to the discussion, then don't miss this valuable learning opportunity.
This event will sell out -- register today!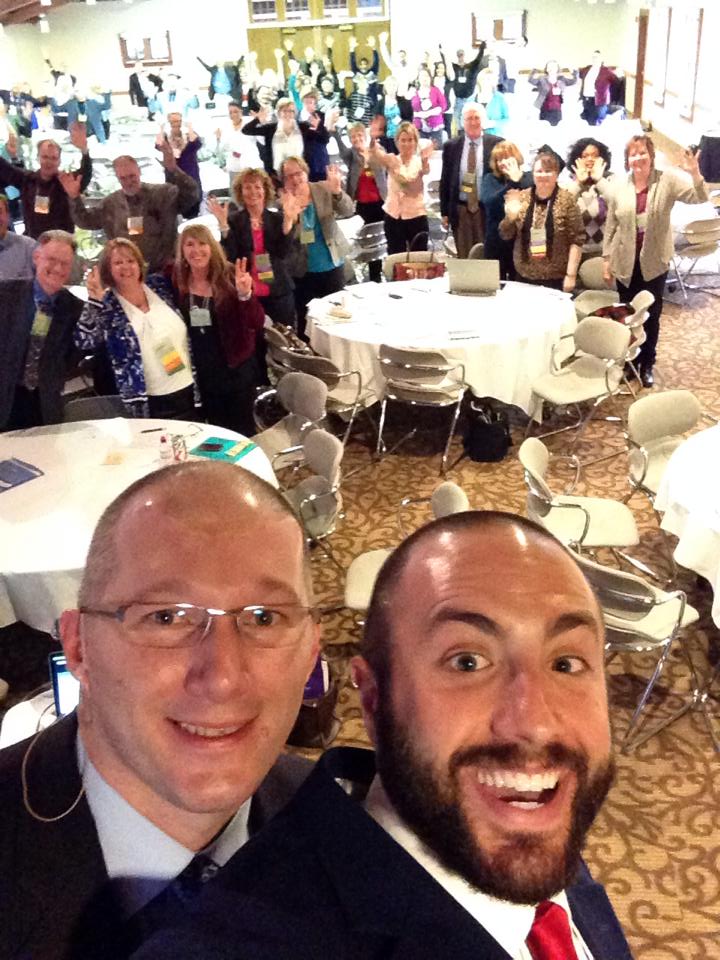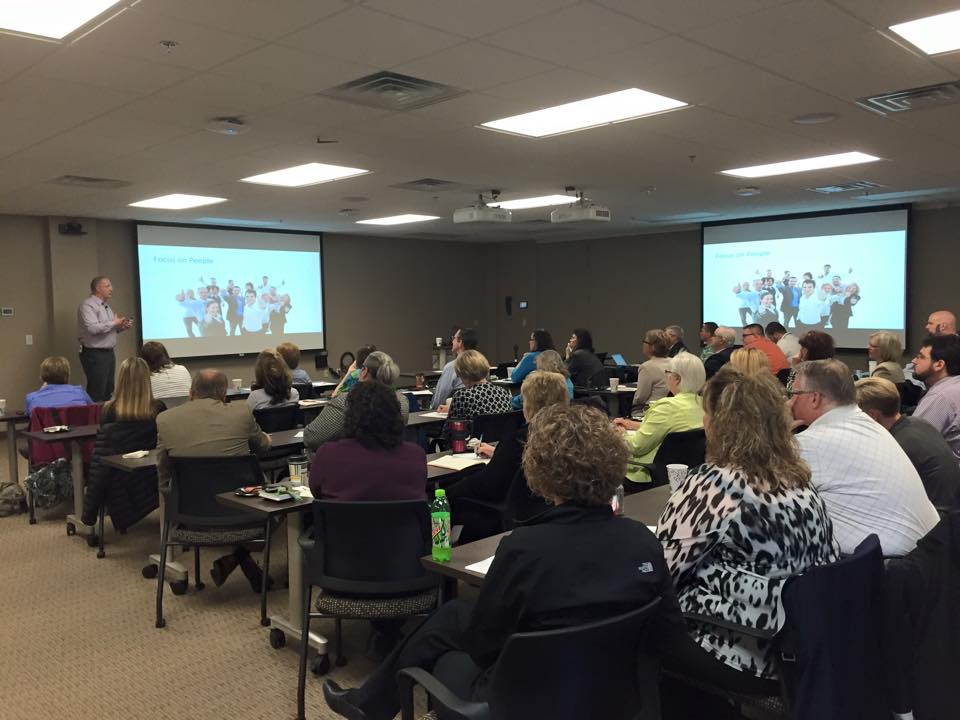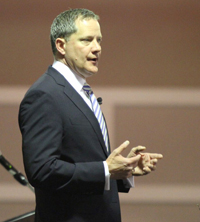 The event is open to the public -- PEN members and non-members -- leaders and professionals interested in innovation, change, continuous improvement, and performance excellence.
Don't miss the high energy, rich networking, and deep learning of our Fall Conference 2016 -- register today!!