PENworks 2018: Advancing Organizational Excellence
May 3-4, 2018
Earle Brown Heritage Center
Brooklyn Center, MN

Last chance to register for this powerful event!
Experience the region's largest, most powerful conference focused on continuous improvement and organizational excellence!
Hear what others have to say about the value of PENworks!
Learn best practices from 30+ local, regional, and national speakers including ways to:
Improve your leadership effectiveness
Improve customer service & engagement
Increase workforce engagement & capability
Advance innovation and operational performance
Grow & achieve better financial results


Three Powerful Keynotes on the Power of Systematic Positivity, Optimism & Excellence
PENworks 2018 focuses on positivity, optimism, and excellence. Today, we're bombarded with toxic noise and negative energy – polarized politics, frequent shootings, a volatile stock market. We're all getting worn thin, and it's impacting our health, our careers, and our organizations.
Come explore systematic ways to be positive as leaders, be optimistic as professionals & be excellent as organizations.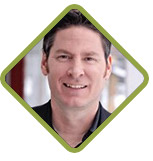 Brandon Johnson
The Positive Energy Guy and co-author of Hospitality from the Heart.
Keynote: Positive Energy. Positive Teams. Positive Results.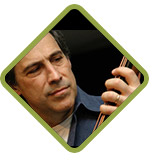 Michael Gold &
Jazz Impact
Keynote Performances that Enhance Empathy and Spark Creativity.
Keynote: The Tools of Jazz in An Age of Uncertainty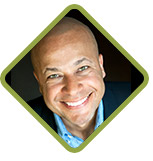 Terry Watson
Hilarious Motivational Keynote Speaker, Trainer and Coach.
Keynote: Bring It: The Power of Leadership Positivity
Learn how these 2017 Baldrige winners of the prestigious Baldrige Award have achieved world class performance:

Bristol Tennesee Essential Serives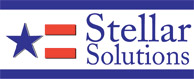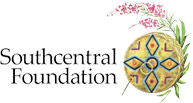 30 Diverse Breakout Speakers, Including 5 Intensive Sessions!
PENworks 2018 also features 20 breakout speakers on the journey to excellence from all sectors/industries and organizations of all types and sizes, including IBM Rochester, Fairview Health Services, Hormel Institute, Wayzata Public Schools, Daktronics, LifeSource, SD DOT, Cardinal of Minnesota, Cirrus Aircraft, and many, many more!

Meet People You NEED to Meet!
Systematic Serendipty: Revitalize Your Network!
PENworks 2018 will revolutionize the concept of networking -- and the experience you have at the conference!
Experience "Collaboration Ai" -- a networking platform that introduces you to other leaders & professionals that you NEED to meet at the conference!
Collaboration Ai will systematically connect you to others who can advance your learning, your conference experience and indeed your career and your organization!
Other networking enhancements in 2018:
PENworks will also host breakfast table discussions to help you absorb and apply content, learn from other attendees, and take action to improve!
The PENworks 2018 Exhibitor Hall will feature 15+ organizations (including several first time exhibitors) that have resources & solutions to support your organization's improvement efforts.
Network with hundreds of other leaders & professionals on the journey to excellence - all deeply interested in continuous improvement and performance excellence.
"PENworks is a great networking opportunity! It gives me a place to meet others who are focused on building a more innovative future." -- Becky Lyons, Learning & Development Consultant, Fredrickson Learning, Minneapolis
Rich Networking, Powerful Relationships, and New Resources
"PENworks is an absolute must for those driving improvement in their organizations. The caliber of learning opportunities is outstanding, and the atmosphere is energized by a network of leaders eager to share their best practices."
- Michael Garner, Olmsted County, Rochester
"PENworks is one of the best conferences I've attended in 30 years!" -- Marvin Plakut, CEO, Episcopal Homes of MN
"PENworks allows me to peer inside regional and national organizations who are leaders in their industry and learn from their best practices." -- Philip Zeccardi, Children's Hospitals and Clinics, Minneapolis

---
Customize Your Conference
The PENworks Conference has so many valuable speakers sharing so many best practices from so many industries -- so how do you choose the perfect schedule?
Try PEN's "Customize Your Conference" tool to help guide you toward building the perfect track that addresses your organization's needs! Take just 3 minutes to answer questions about your organization and we'll suggest a PENworks conference track that's designed to meet your needs.

---
"I always look forward to the PENworks as a way to learn more about what's possible. I have gained valuable nuggets that I have been able to take back and apply immediately to my team's work. Content is timely, relevant, and can be used across multiple industries. Well worth the time!" -- LaToya Bell, University of MN, Minneapolis
"This is one of the most affordable, high value conferences I've ever attended." -- Pam Helgeson-Britton, former Vice President, Strategy, Performance System and Process Excellence, Essentia Health, Duluth
---
PENworks 2018 Pricing
Conference rates start at $450. PEN Member, Group (5+) discounts available.
Full pricing listed on registration page:

CEU and Clock Hours Available for attendance (including 10.25 hours approved by Board of Examiners for Nursing Home Administrators)
---
Don't miss this incredible event!
"PENworks is an absolute must for those driving improvement in their organizations. The caliber of learning opportunities is outstanding, and the atmosphere is energized by a network of leaders eager to share their best practices." -- Michael Garner, Olmsted County, Rochester
Learn best practices in achieving – and sustaining – outstanding results!!
---
Thank you to our PENworks sponsors!
---
Hotel Reservations can be made by one of the following ways...
Online Group Page
Click on the link below which will bring you to your groups personalized reservation page.
https://embassysuites.hilton.com/en/es/groups/personalized/M/MSPBRES-PEN-20180501/index.jhtml?WT.mc_id=POG
OR
Online Website
www.minneapolisbrooklyncenter.embassysuites.com. Enter in the dates of stay, and then select 'add special rate code'. In the 'Group Code' box, enter the following: PEN
OR
Phone
Call 763.560.2700 or 1-800-Embassy, and let them know you need to make a reservation in the PERFORMANCE EXCELLENCE NETWORK block. Let them know the Group Code: PEN
---