PENworks 2020 Annual Conference
September 23, 2020
Live, Interactive, Online Event
Experience the region's largest, most powerful conference focused on continuous improvement and organizational excellence!


This year's conference theme is MISSION POSSIBLE: Positive Change in Challenging Times. Times are tough, but you still need to invest in yourself, your team, and your organization -- now more than ever! Three reasons to attend PENworks 2020:
It's an an affordable, high value professional development event, packed with insights, tools, best practices to help you navigate today's challenges.
It's online, so you don't have the expense or hassles of travel -- you can conveniently participate from your home, your office, or anywhere!
It's being recorded, so you also have flexibility in how/when you participate -- live and/or on-demand at your convenience! You can view ALL sessions, not just the one you pick to see live. Or watch one a few times to catch more insights. This year, PENworks has a shelf-life!
PJ Fleck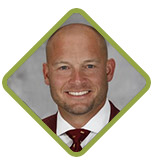 Get ready to Row the Boat! PEN is excited to announce that PJ Fleck, head coach of the Minnesota Gophers football team, will keynote at PENworks 2020! Coach Fleck has transformed the team into an elite program, finishing this last year with a victory in the Outback Bowl and a national ranking in the Top 10.
He will share his philosophy on teamwork, his insights on building a positive and successful culture, and his approach to developing strong leaders and achieving excellent results -- concepts that work in sports but also in any business, organization, or community -- in good times and in tough times. "Positive attracts positive," according to Fleck: "if you surround yourself with elite people, you're headed towards elite things." Fleck will also share how he is navigating extraordinary uncertainty and challenging circumstances to prepare for the 2020 season and the future, insights that will spark ideas for any leader in any industry.


Cindra Kampoff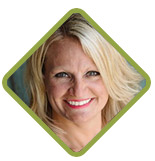 In her talk, Beyond Grit: Embracing Passion and Perseverance to Gain the High-Performance Edge, high performance coach Cindra Kampoff will focus on practices that separate successful and less successful people. She will help you embrace passion and purpose in your life and work. You'll become more self-aware and learn how to master your thoughts and emotions to help you lead yourself and your team more effectively. Expect a high-energy, inspiring discussion, where you will gain insights and practical strategies to help you up your game regardless of your field.

Theater of Public Policy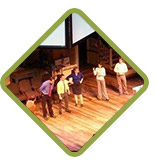 We are pleased to announce our closing keynote: Theater of Public Policy -- a unique approach that uses improv comedy to summarize key conference insights. You'll experience a reflective, cumulative conference capstone that leaves you thinking more deeply about what you've learned -- and with a smile on your face, something we all need more of these days!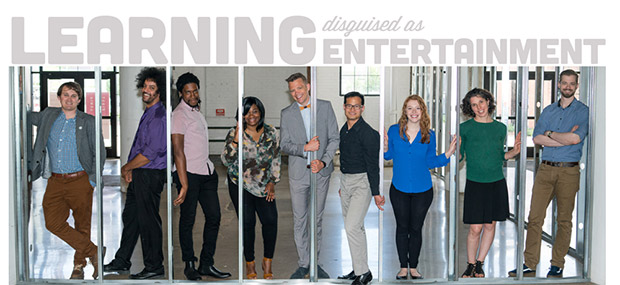 Featuring Plenary Keynotes from Four Baldrige Winners
Hear powerful case studies of how these organizations reached true levels of performance excellence – methods and best practices that can help drive results for your organization! These sessions will focus on validated methods for achieving true world class results.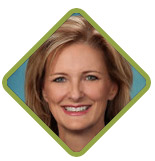 Mara Bryant
Brian Collins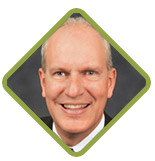 Brian Dieter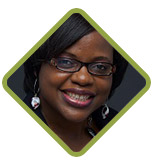 Mecca Salahuddin
Director of Strategic Initiatives and Performance Excellence
Alamo Colleges District
San Antonio, Texas

---
This Year's Conference is Online -- Available to Anyone, Anywhere!
This year's conference experience will be every bit as powerful as PENworks has historically been -- insightful content, meaningful virtual networking, and full of other valuable features, such as an exhibitor hall, interactive dialogue, a virtual happy hour, and many other twists!
Every session will be delivered by video, allowing you to hear the same great content in the comfort of your office or home. No travel, no commuting, no expense, no hassle. But the same best practices to help you improve and sustain your organization.
In addition, now that the conference is online and being recorded, you'll get to see every session you wish! No longer do you have to pick just one of several simultaneous breakout sessions: you can pick to see one live, but then view the others later on-demand. So in some ways, you get four times the content this year! PENworks 2020 has a longer shelf life!
| | |
| --- | --- |
| What's Changed: | What Hasn't: |
| The Conference will be fully online, using a platform that was designed exclusively for large conrferences | PENworks will still feature 3 powerful keynotes: PJ Fleck, Cindra Kampoff, and Theater of Public Policy |
| We have reduced the price to reflect a streamlined event | We will still hear from four world class organizations, each winners of the prestigious Malcolm Baldrige National Quality Award |
| Since all sessions are now being recorded, you will have the chance to learn from all speakers -- those you choose to hear live and those you can watch later on demand. So begone the decision to just one of several powerful breakout sessions! | We will hear from 15 other speakers, each sharing relevant insights & best practices on to sustain, improve, and navigate through today's challenges -- topics include leading through crisis, maintaining employee wellness & resilience, improving diversity & equity, rapid & agile planning, and many more! |
| The hassle of having to travel or commute, saving you considerable time and expense! | We will experience rich opportunities to network, learn from exhibitors and sponsors, and even have fun! |
---
Thank you to our 2020 sponsors!
Presenting Sponsors
| | |
| --- | --- |
| Gold Sponsor | Silver Sponsor |
| | |

Limited opportunities still available -- contact us today!
For sponsorship details please e-mail Brian Lassiter
For exhibiting details please e-mail Jennifer Burmeister
---



"PENworks is one of the best conferences I've attended in 30 years!"
-- Marvin Plakut, CEO, Episcopal Homes of MN, St. Paul
"PENworks is an absolute must for those driving improvement in their organizations. The caliber of learning opportunities is outstanding, and the atmosphere is energized by a netwrk of leaders eager to share their best practices." -- Michael Ganer, Olmsted County, Rochester
"PENworks allows me to peer inside regional and national organizations who are leaders in their industry and learn from their best practices." -- Philip Zeccardi, Children's Hospitals and Clinics, Minneapolis

"I always look forward to the PENworks as a way to learn more about what's possible. I have gained valuable nuggets that I have been able to take back and apply immediately to my team's work. Content is timely, relevant, and can be used across multiple industries. Well worth the time!" -- LaToya Bell, University of MN, Minneapolis
"This is one of the most affordable, high value conferences I've ever attended." -- Pam Helgeson-Britton, former Vice President, Strategy, Performance System and Process Excellence, Essentia Health, Duluth
---
PENworks 2020 Pricing
Conference rates reduced due to COVID-19, now starting at $325. Early Bird, Group, & Member discounts available.
Full pricing listed on registration page:

CEU and Clock Hours Available for attendance (including Board of Examiners for Nursing Home Administrators)
---