PENworks 2020 Annual Conference
April 22-23, 2020
Mystic Lake Conference Center
Prior Lake, MN
Don't miss this powerful event!
Experience the region's largest, most powerful conference focused on continuous improvement and organizational excellence!
Our PENworks Planning Committee is hard at work planning PENworks 2020. Check back here for more information & conference details. Register now and save with earliest bird pricing!

Use promo code "EarliestBird" by Dec 31, 2019 for extra $100 off all seats!

Learn best practices that facilitate continuous improvement and performance excellence from dozens of local, regional, and national speakers!

Network with hundreds of other leaders & professionals who are passionate about improving themselves, their organizations, and their communities.

The 2020 conference theme is not yet finalized, but all discussions will focus on achieving & sustaining excellence in organizations and communities.
Do you want to be a part of PENworks 2020?
Performance Excellence Network (PEN) is now accepting RFP's for breakout sessions at our annual conference. Here are the details regarding the breakout sessions and submission process.
The breakout sessions are 40 minutes in length, followed by a 20 minute facilitated peer to peer (P2P) learning session.
We ask that the breakouts be interactive. We've found that interaction facilitates stronger learning and a better experience. You could consider a mix of discussion formats and/or activities during the breakout session. You will be assigned a P2P facilitator, who can assist in making the session interactive.
Your presentation should focus on sharing best practices that facilitate continuous improvement and performance excellence within your organization. Topics should address one (or more) of the Baldrige Framework Categories: leadership; strategic planning; customer focus; measurement, analysis & knowledge management; workforce focus; and/or operations. Sample discussion topics from last year can be found here.
This round of RFP's is for organizations only (of any type: manufacturing, service business, healthcare, education, governmental agencies, nonprofit). If you are a consultant and would like to be considered for one of our "Intensive" learning sessions (slightly longer breakouts, delivered by experts), please e-mail Jennifer Burmeister and request to be added to that RFP invitation list (which will be released this fall).
RFP Submission Criteria
Topic/content is consistent with PEN's mission & the conference theme/objectives – be sure to describe how your approach/content is unique and would provide value to conference attendees.
Delivery of material – innovative, unique or proven format of sharing your expertise and content to maximize learning and attendee experience.
Submission overviews should be no more than one page in length, and should also include your brief bio. If you have presented on this topic before, please feel free to include evidence that your workshop was well received in other forums (customer satisfaction data from PEN or other of organizations).
Submissions will be accepted through September 15, 2019.
Complete submissions should be e-mailed to Jennifer Burmeister.
Submissions will be reviewed and scored by the PENworks Planning Committee. You will be contacted following their review process with their decision.
We thank you for your consideration to be a part of PENworks 2020, and we look forward to hearing what you have to share!
---
Are you interested in exhibiting at or sponsoring PENworks 2020?

For sponsorship details please e-mail Brian Lassiter
For exhibiting details please e-mail Jennifer Burmeister
---
Mystic Lake Conference Center
We changed conference location in 2019 and received rave reviews! Great energy, bright, modern, spacious, amazing staff and food!
We are excited to be back at Mystic Lake again in 2020!



---
(Registration Link to be inserted)
---
Returning in 2020: Peer-to-Peer Sharing & Networking Formats!
PENworks 2020 will again shorter breakout sessions (40 minutes in length), followed by structured peer-to-peer knowledge sharing (20 minutes) -- helping attendees translate the new methods learned into their own organization's circumstances and learn from each other in the room!
Unique to PENworks, this should help you reflect, absorb, and take action on new ideas and benefit from all the knowledge in the room!

"PENworks is one of the best conferences I've attended in 30 years!
-- Marvin Plakut, CEO, Episcopal Homes of MN, St. Paul
"PENworks is an absolute must for those driving improvement in their organizations. The caliber of learning opportunities is outstanding, and the atmosphere is energized by a netwrk of leaders eager to share their best practices." -- Michael Ganer, Olmsted County, Rochester
"PENworks allows me to peer inside regional and national organizations who are leaders in their industry and learn from their best practices." -- Philip Zeccardi, Children's Hospitals and Clinics, Minneapolis

"I always look forward to the PENworks as a way to learn more about what's possible. I have gained valuable nuggets that I have been able to take back and apply immediately to my team's work. Content is timely, relevant, and can be used across multiple industries. Well worth the time!" -- LaToya Bell, University of MN, Minneapolis
"This is one of the most affordable, high value conferences I've ever attended." -- Pam Helgeson-Britton, former Vice President, Strategy, Performance System and Process Excellence, Essentia Health, Duluth
---
PENworks 2020 Pricing
Conference rates start at $450. Early Bird, Member, and Group (5+) discounts available.
Full pricing listed on registration page:

CEU and Clock Hours Available for attendance (including Board of Examiners for Nursing Home Administrators)
---
Don't miss this incredible event!
Learn best practices in achieving – and sustaining – outstanding results!
Improve yourself; improve your team; improve your organization; improve your community!!
---
Hotel Reservations
PEN has arranged a special conference rate of $122/night at the Mystic Lake Hotel. You may call directly at 952-445-9000 or 800-262-7799, and mention the PENworks 2020 conference to get the special rate. Consider coming a day early or staying a day later and enjoy the casino, world class golf, or entertainment -- make PENworks an experience!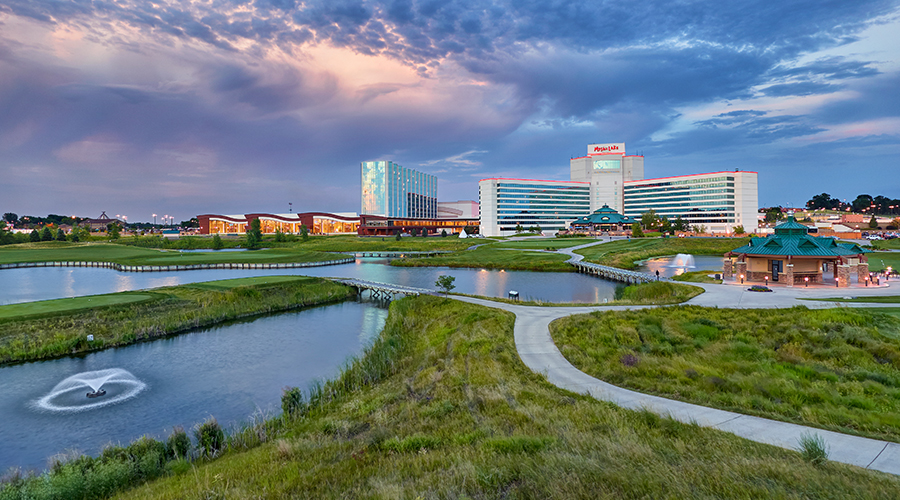 ---