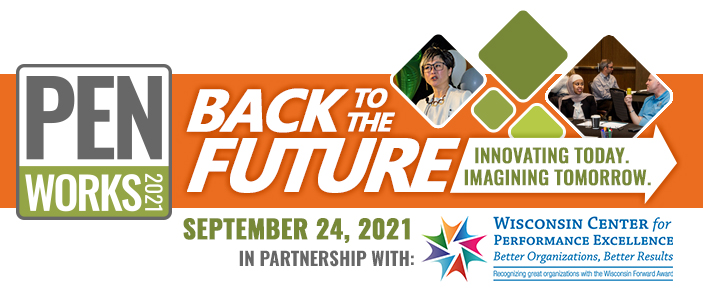 PENworks 2021 Annual Conference
September 24, 2021
Live Interactive Online Event!
GREAT SCOTT -- Early Bird Rates Return! Use promo code "EBrollback" for $100 off all tickets!
Experience the region's largest, most powerful conference focused on continuous improvement and organizational excellence!



This year's conference theme is Back to the Future: Innovating Today; Imagining Tomorrow. Times have been tough. But leaders, teams, organizations, and communities are ready to move forward -- to build upon the resilience we've acquired the last year or so; to improve, grow, and thrive again; to innovate and reimagine a better tomorrow!
So invest in yourself, your team, and your organization! Three reasons to attend PENworks 2021:
It's an an affordable, high value professional development event, packed with insights, tools, best practices to help you navigate today's challenges and to begin to position for improvement, innovation, and future growth.
While we originally hoped to host a hybrid event, this year's conference is fully online. Same great content, same great energy -- but without the hassle of commuting & travel. Safe, efficient, but still powerful and fun.
It's being recorded, so you'll have access to all proceedings after the conference: you can view ALL sessions, not just the one you pick to see live. Or watch one a few times to catch more insights. Now PENworks has a shelf-life!


Joe Nayquonabe
CEO, Corporate Ventures and Commissioner of Corporate Affairs, Mille Lacs Band of Ojibwe
Embracing Change: the Innovation Playbook
Deb Reuben
Founder & CEO, TomorrowZone
Staying Ahead of Tomorrow: Changes that Will Shape the Future of Success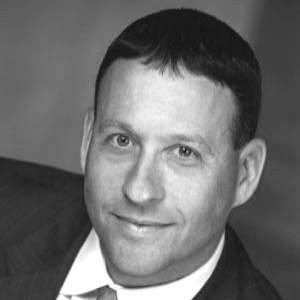 Ross Bernstein
Speaker & Sports Author
The Champion's Code: Winning Today and Tomorrow

PENworks 2021 Also Features 6 Baldrige Winners!
Hear powerful case studies from world class organizations of how they reached -- and sustained -- high performance. Hear best practices in leadership, customer engagement, workforce effectiveness, managing change, innovating & remaining resilient, promoting inclusion & equity, and many more!

Speakers include executives from AARP (MD), Elevations Credit Union (CO), City of Germantown (TN), GBMC HealthCare Inc. (MD), Mesa (OK), and Wellstar Paulding Hospital (GA).
Also, powerful content from organizations such as 3M, American Family Insurance, Association of Minnesota Counties, Bent Paddle Brewing, Essentia Health, General Mills, Hazelden Betty Ford, North Dakota College of Science, Second Harvest Heartland, South Dakota DOT, US Bank, and many more!
Click here for full schedule, including breakout sessions (and check back for final abstracts, bios, and other details!)

Sincere Appreciation to this Year's Sponsors
Plutonium Sponsors
Uranium Sponsors
---


"PENworks is one of the best conferences I've attended in 30 years!"
-- Marvin Plakut, CEO, Episcopal Homes of MN, St. Paul
"PENworks is an absolute must for those driving improvement in their organizations. The caliber of learning opportunities is outstanding, and the atmosphere is energized by a netwrk of leaders eager to share their best practices." -- Michael Ganer, Olmsted County, Rochester
"PENworks allows me to peer inside regional and national organizations who are leaders in their industry and learn from their best practices." -- Philip Zeccardi, Children's Hospitals and Clinics, Minneapolis

"I always look forward to the PENworks as a way to learn more about what's possible. I have gained valuable nuggets that I have been able to take back and apply immediately to my team's work. Content is timely, relevant, and can be used across multiple industries. Well worth the time!" -- LaToya Bell, University of MN, Minneapolis
"This is one of the most affordable, high value conferences I've ever attended." -- Pam Helgeson-Britton, former Vice President, Strategy, Performance System and Process Excellence, Essentia Health, Duluth
---
PENworks 2021 Pricing
Conference rates start at $325. Early Bird, Group, & Member discounts available.
Full pricing listed on registration page:

CEU and Clock Hours Available
---
Format
PENworks 2021 will be hosted online. PEN's board weighed many factors -- attendee health & safety, increasing travel & event restrictions, the impact of our members' staffing challenges on in-person attendance, along with our ethical & social responsibilities to our community -- and made the difficult, but prudent decision to move online.
Same strong content, same great experience but now hosted virtually and safely online
Experience the convenience of participating wherever, without the hassle of commuting & travel
All registered attendees will get recording of all sessions -- to view the sessions you missed and/or review those you want to see again
Fun, interactive networking features planned for this year's event!
Informal, optional "watch parties" planned around the region for small groups/teams to view/ & network safely together
To encourage your registration, we reset the Early Bird discounts, so the conference is again $375 for members (group discounts also still available); enter promo code "EBrollback" to take $100 off every ticket!
It's not what we had envisioned, but -- just like last year's well-attended, well-received conference -- we are confident that you & your team will benefit from the rich insights of this year's event.
GREAT SCOTT!! TIME IS RUNNING OUT!
Register today!!